How to increase your Facebook likes using page previews
Why should you worry about Facebook page previews? Your preview could be the first impression a potential fan gets about you, resulting in a like. Or it might be the last impression a potential fan gets about your brand, resulting in an unlike. Facebook emphasizes the importance of page previews by dedicating a tab of your Facebook Page Insights to them.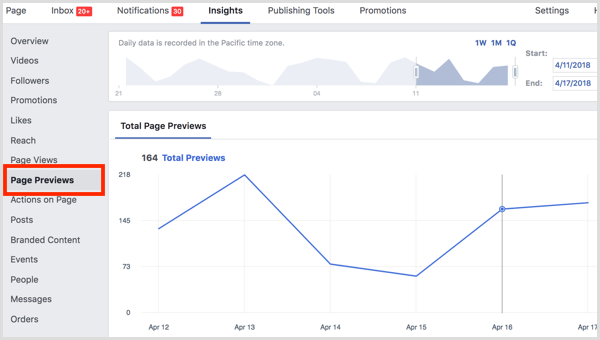 It's important to note that Facebook page previews will vary based on the person who sees them. Usually, the changes are subtle such as placement of the fan count. Most of the time, the fan count will be at the top of the preview. But if someone has one or more friends who like the page, the fan count will drop to highlight the friends who like the page. With this information in mind, let's look at the portions of your page that appear in page previews and how you can modify the details.
Tip: Before and after making the following changes, find a link to your page and hover over it to see how your preview looks. Note that you have to use a Facebook account that doesn't have a role on your page. Anyone with a role on your page will see this instead of the preview that customers see:
Review your page
If you haven't configured these settings, you'll find them on your page's About tab. Click the Edit link to customize this information as needed. Next on your page preview, you should see your page's summary and your website link. If you don't see this information, you can visit your page's About tab and edit the fields to add your website link and edit your page's summary.

Confirm your CTA
Want to make sure that people who hover over your page name can learn more about or engage with your business? Make sure you give users the option to message your page and set up your page's call-to-action (CTA) buttons. To turn on messages, go to your page's settings and visit the Messaging section. To configure your CTA button, click Add a Button to set it up or hover over your current CTA button to edit it.
Reviews and ratings
If you have a DJ business page, make an effort to reach out to your fans and ask them to let people know how they feel about your recent sets by leaving a review on your page.

Highlight photos and videos
When you post updates to your Facebook page, be sure to post great photos and videos directly to Facebook that best represent your brand, any big recent festivals or performances etc. Thumbnails for photos and thumbnails for videos appear beneath your page's summary and website link, reviews and ratings, or other information specific to your page's category. Note that these thumbnails appear here only if you're uploading photos and videos to your page. Thumbnails for photos and videos in link posts won't appear in this section.
Review your Page Preview Insights
As mentioned earlier, Facebook has a section in your page's Insights dedicated to your Page Preview analytics. You can see trends in the number of people who have seen your page preview in a specific timeframe.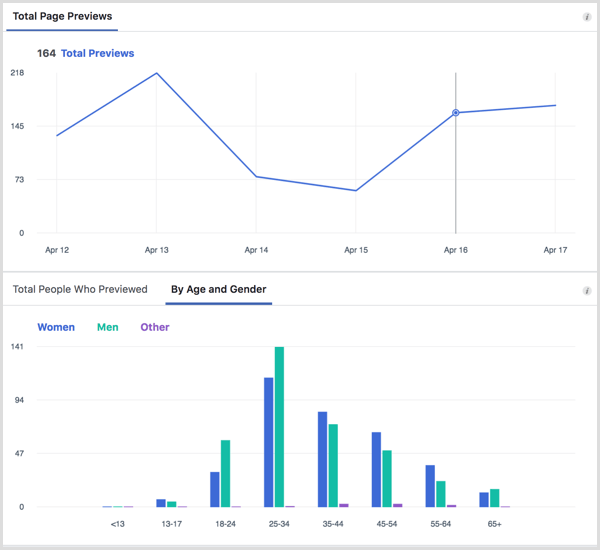 While this data isn't very detailed, you'll get an idea of how many people are finding your page through Facebook. You can also compare data like your net likes in the Likes section of your page preview to see if an increase in page previews has led to an increase in likes (or unlikes).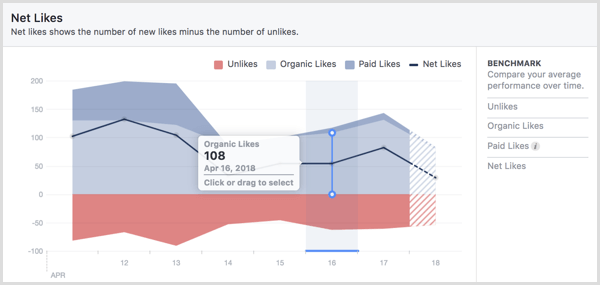 If you notice the trend for likes climbs when the trend for page previews climbs, you can infer your page preview is making a good first impression. If you notice the trend for unlikes climbs when the trend for page previews climbs, you can infer your page preview needs some improvement to convey the right message to your fans.
As you can see, your Facebook page preview tool is a powerful way to make a good first impression on potential new fans or customers. It's also a great way to remind people why they're a fan of your page and initiate engagement with them throughout Facebook. The page previews feature of Facebook is one of many segments the social networking app offers which is sometimes not known about at first glance. For many DJs and producers, Facebook is still one of the most important tools in both building your fanbase and growing your empire. When used correctly, the app can promote a huge increase in your audience, which in turn will boost your career endlessly. By following the above tips, you can soon master the page previews section of Facebook, and in turn, increase your amount of likes.